An offshoot of Data East Corporation (a Japanese video game company that operated between 1976 and 2003), Data East Pinball Inc. was founded in 1986.
Not everyone may know this, but Data East Pinball Inc. was founded by Gary Stern, son of Sam Stern, and started the trend of licensed pinball machines (movies, TV and music), because while it's common nowadays, back then it didn't exist and Data East really started the trend.
Among the big names in the Data East library are hits like Jurassic Park, Robocop, Star Wars, Teenage Mutant Ninja Turtles and even Guns N' Roses (which is probably one of their most popular machines), but we'll get to that a little later.
The DMD revolution
Data East was the first manufacturer to adopt DMD (Dot Matrix Display) technology, with its Checkpoint pinball machine released in February 1991.
And yes, contrary to popular belief, it was not Williams who was the first, but Data East with its Checkpoint (editor's note: for the record, the first DMD pinball machine to come out of Midway was Bally's Gilligan's Island in May 1991, immediately followed by Steve Richie's legendary Williams Terminator 2 in June of the same year).
And while Checkpoint may not be one of the most "popular" pinball machines (although its collector status is at an all-time high), the DMD technology it instigated kicked off the DMD revolution and the new (wonderful) era of pinball that lasted through the 1990s and into the early 2000s.
Games could finally convey clearer messages and even animations to players, increasing immersion and overall potential.
Data East continued its commercial activities until the middle of the 90's, when the company was bought by SEGA, but we'll keep this little story warm for a future tale by the fire one of these days…
Pinball machines that make history
Let's be frank, there's no need to list all the thirty or so Data East pinball machines that came off the production line between 1986 and 1994, anyone can find them in two clicks on the net.
First of all, the three who have innovated the most technologically:
Laser War (1987): first pinball machine to have stereo sound, and Gary Stern's very first pinball machine!
Robocop (1990): first CPU-controlled electronic drummer.
Checkpoint (1991): as mentioned, the first DMD pinball machine
Then our Top 10, according to PinballMag. of Data East pinball machines:
Star Wars (1992)
Tales from the Crypt (1993)
Jurassic Park (1993)
Guns n' Roses (1994)
The Who's Tommy Pinball Wizard (1994)
Last Action Hero (1993)
Lethal Weapon 3 (1992)
Batman (1991)
Royal Rumble (1994)
Time Machine (1988)
Let's complete this journey through time with a few other licensed pinball machines that have also helped make Data East famous over the years:
Phantom of the Opera (1990) – Back to the Future (1990) – The Simpsons (1990) – Teenage Mutant Ninja Turtles (1991) – Star Trek (1991) – Hook (1992) – Maverick (1994) : the last pinball machine produced.
The scene being set, let's get into the hard part…
Yes, it is the hard part because it will shake you a little, I will have warned you.
You see friends, Data East pinball machines, as nice as they are, are not strictly speaking the "best" in the world; and yet, I don't deny it, just the name "Data East" evokes the good times of our lost youth…
So, before I get spit in the face by aficionados (and there are many of them, so much the better!), let's put things in context to make a proper and reasonable assessment:
You have to understand one thing, guys: the 90's is for the whole pinball world "the Bally/Williams years", a bit like when we think back to old TV programs and "Degrassi High" and "Saved by the Bell" immediately come to mind. A must, in short.
In this sweet and inevitably forgotten temporality, we have to admit that if Data East had done well in bars and cafés – especially thanks to the quality of its ardently negotiated licenses – it would have never been able to compete on equal terms with the catalog and the firepower that Midway had at the time, through its two flagship brands Bally and Williams.
Where talent cannot be bought…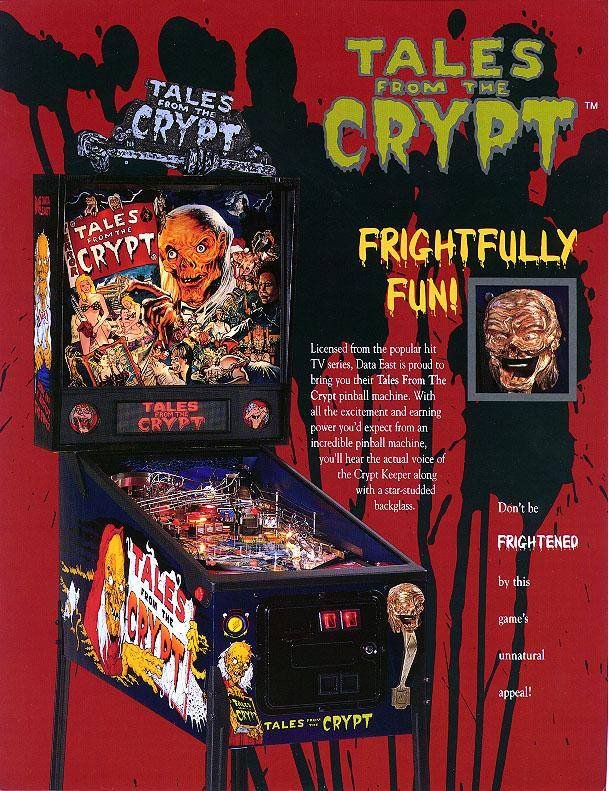 Data East certainly had the beautiful licenses that everyone dreamed of at the time (Back to the Future, Robocop, TMNT, Batman etc.), but Bally/Williams was the king's choice to have the best designers in the world (Pat Lawlor, Steve Richie, Brian Eddie, John Popadiuk, Dennis Nordman etc…) as well as the best coders (Lyman Sheats etc…).
So yes, Data East knew how to buy incredible licenses that excited the crowds (thank you Joe Kaminkow, DE's licensing guy), but in terms of gameplay and feel, Bally/Williams was clearly, and consistently, a step above.
Why, you may ask? Well, it's a combination of factors, starting with the design of the Data East playfields.
The designers were a little less good, and if John Borg in particular has since made a huge career, he was just starting out at the time and was still learning on – admittedly very nice – pinball machines like Star Wars and Tales from the Crypt. But pinball machines that certainly wouldn't have had the success they did if they hadn't been produced under license…
Once this constant is done and stated, we must give credit where credit is due: We at PinballMag. love Data East pinball machines. Truth.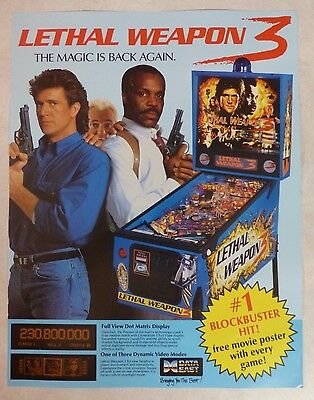 Personally, I have an endless cult following of John Borg's Star Wars. But that's me. And it's also because it's the Star Wars license, and it's one of the pinball machines of my youth, and it's the right time (90's I miss you so…).
I also had a Lethal Weapon at home for a while, because there too, I needed to find the pinball machine of my youth spent at the café at the corner of the school (to which I owe the repetition of my 10th year, yay!). In short, we really love these Data East pinball machines.
And on top of that, they are solid as a rock! You can't take that away from them, the build quality is excellent (at least as good and solid, if not more so, than Bally/Williams, that's for sure!).
They are virtually unbreakable and that is something to be noted because it is remarkable. Seeing a Stern flipper next to it… well I'll shut up before I pour out my bile, Stern will also get his due next time.
So, at this stage of the article, here is a little bit of the story
Data East is about thirty pinball machines produced during 8 years between 1986 and 1994, with an excellent manufacturing quality, with very attractive licenses and a rather nice gameplay, if not memorable.
Because, I don't know about you, but there is something wrong every time we play it, and by dint of perseverance (no, actually, we don't need to persevere, it screams in our ears immediately), we put our finger on the "problem" of Data East: the music and the call-outs.
Yes, it is impossible to miss the "phenomenon" of the time, which has become a problem nowadays, because it is just unbearable for our ears in the long run.
Who doesn't remember (or doesn't want to remember, we'll forgive you…) the infamous "okay okay okay" of Leo Getz in Lethal Weapon, or the "go go go go" in Jurassic Park…
Almost every Data East pinball machine offers its inventive batch of auditory filth. It's a fact, it's like that, you can't do anything about it anymore, like the tattoo of your ex on your arm, you live with it and you move on.
To be honest, is this "too much" music and annoying call-outs a real turn-off? Well yes and no actually.
Yes, because as said above, it's hard to bear in the long run (I sold my precious Lethal Weapon after six months because I was getting hysterical) and no, because they're still beautiful machines, witnesses of a bygone era and of a whole series of movies that marked our tender youth.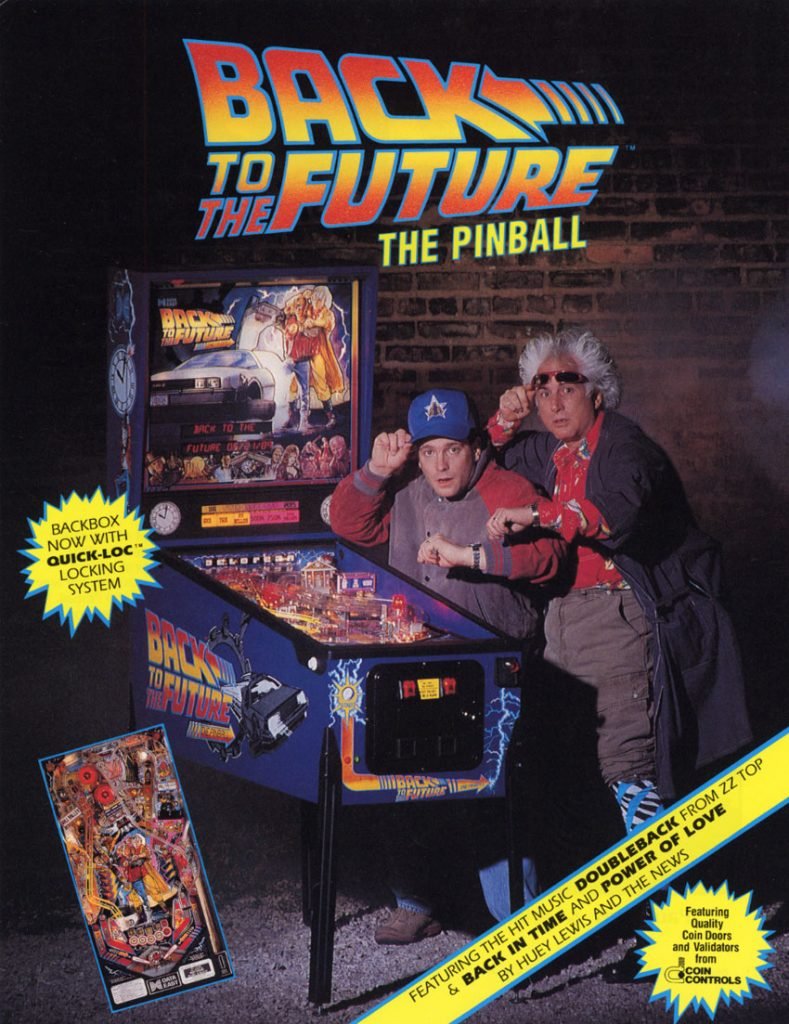 The proof is the "Star Wars" pinball mentioned above or the "Back to the Future" machine : a pinball machine without any interest, but an absolute collector's item for any self-respecting fan of the saga, of which I am one. I would dream of a Data East Back to the Future pinball machine. That's it, Christmas is coming soon…you know what to do.
I'm american ! I got cash ! Build me a dream !
In a way, Data East Pinball, Inc. was also the first manufacturer to make custom pinball machines. These pinball machines were produced in very limited numbers and for a special occasion.
Let's quote what the website www.multibille.fr reports: "There was for example the Richie Rich pinball machine produced for the movie of the same name with the actor Macaulay Culkin. Also the Aaron Spelling pinball machine which was a gift commissioned by Candy Spelling for her husband, film producer Aaron Spelling. The Michael Jordan pinball machine is also a personalized pinball machine. Aaron Spelling and Michael Jordan are modifications of the Lethal Weapon 3 pinball machine. As for Richie Rich, he is based on Tommy, the Who's pinball machine."
Finally, there is nothing very surprising in this: there was at Data East (and then later at SEGA and now at Stern), a real "culture" of profit (no criticism there, just a remark) and the common denominator of these three adventures is of course Gary Stern; but also Joe Kaminkow, marketing and licensing expert. He has been collaborating with Gary Stern since the end of the 80's (more recently, we owe him the famous Batman 66, produced by Stern under the name of "Kapow", which is his own business).
These two, Gary and Joe, are very good, and above all they are businessmen and they know how to find new sources of profit. That was the case then with those custom pinball machines, and it's the case now with the "magical" arrival of toppers.
SEGA does what DATA EAST guys don't…
In September 1994, Data East's sales were down… The company decided to retire from the world of pinball and sold its pinball section to… SEGA. SEGA Pinball, Inc was born.
When SEGA bought the company, it took over the production means, the patents and the current projects. That's why the machines of these two entities sometimes look alike… but we'll come back to that next time.
For SEGA, this buyout is smart because the giant of the video game world at the time is at war with Big N (editor's note: Nintendo) another giant. Except that Nintendo was late in its presence in the arcades. As for Sega, it was late in its implantation in the homes. The console war is going to rage and be played out solely on this point. The conclusion, we know it: the home game consoles will destroy the arcades…
To be continued…
Dear readers, as we have just done for Data East Pinball, Inc, we will soon connect the wagons of other manufacturers, including SEGA, in retrospectives of their own.
This brings us to the end of this brief overview. It's not easy to sum up eight years of fantastic and cool (and solid! let's not forget: SO-LID!) pinball productions in a few pages.
Nevertheless, we have to admit that Data East has managed to strike a chord with these popular licenses that speak to the collective unconscious.
Today, Data East pinball machines are sought after, and if they will never have the "mythical" status reached by some Bally/Williams, some models like the Star Wars or the Jurassic Park in particular go to collectors for small fortunes.
In absolute terms, these are pinball machines that are quite popular, and at the moment -like everything else- are following the market growth. A good investment, especially if you are looking for the most popular licenses, and a good time playing too.
Enjoy, play pinball, and see you soon for the next adventures and a retrospective…