As you may have noticed, the price of pinball machines has been on the rise lately and so have the toppers! At least the ones from Stern. Yes, the two latest ones from the brand, the Elvira and the TMNT, are on sale in limited quantities for a modest sum of around 1200€! Oh yes, sorry… that was before. Before what? Don't tell us you haven't heard about the 25% tax? Did you? Lucky you, we explain everything about this tax here. In the meantime, we're going on with the topper revolution with the Pintopper and the Pinscreen.
Yes, a revolution! Let's not be afraid of the words! But who is behind this accessory that will become a must-have? How did the project come about ?
Spotlight on a 100% French tech initiative (cocorico!!!).
It is the company CBC Pinball which, in collaboration with our troublemakers of RB Flip France, has developed these accessories. From the idea, to its materialization, it took a year. Year during which several prototypes were necessary to concretize this idea.
Indeed, Rudy from RB Flip France, was looking for a way to personalize his T2 with scenes from the movie. For this, he was inspired by urban and advertising means of communication such as those found in train stations or airports.
He then began a search of about six months to find factories capable of carrying out the project. Why so long? For two reasons. The first is that no one in the world mass-produced a slab in these dimensions. The second is that it is easier to convince a giant LCD panel industry for a market of several million units sold than for a niche market of a few hundred units.
Once the factory was found (in China), it had to be able to meet the expectations in terms of CPU, quality control, operational production line, compliance with European/American electrical standards, all kinds of finishes and ergonomics required by the French.
So it was a year later that the first toppers were completed. Today, they are here, in France !
Pintopper
Let's start with the entry-level topper of the brand: the Pintopper. It is a universal topper that uses the principle of translite of our dear machines. The principle is simple. You have a metal case backlit by LED with a "translite" (actually a translucent plexiglass plate). It is interchangeable and customizable at will! You just have to put it on the top of your pediment, to screw it and to connect the whole thing (everything is provided in the kit with a notice in French).
You also have programming modes (24 color sets) controllable with your smartphone/tablet or the remote control also included.
CBC Pinball offers you a turnkey solution in plug and play. The object is well finished, it is really clean and it has nothing to envy to the finishes of the official toppers. The price is really reasonable, you have to count 399€ to which you have to add the shipping costs of about twenty euros. Really reasonable because when you change the flip or if you have several, you can change it and adapt it easily unlike the toppers frozen in their theme.
When you order the kit, CBC Pinball offers you your first personalized plate with the colors of your favorite pinball machine and a Pintopper serial plate. If you wish to order an extra one, with the design of your choice, it is possible for 50€ from César Debus or Pinball Pleasure.
Pinscreen
Like its little brother, the Pinscreen is a topper compatible with all brands of pinball machines. Its great strength is that it is a full HD LCD panel fully developed to meet the aesthetic and technical needs of our pinballs. The pinscreen offers a slab with a diagonal of 61.5cm on such a low height. The object is still well finished and weighs about 8kg.
Like the Pintopper, we are on a plug and play system. You really have to understand that this is a plug'n play system that we call "hardcore". This means that you don't have to do anything but plug it in and turn it on. An independent power supply is provided and you don't have to make any internal connections. You insert a USB key (also provided) behind the monitor and that's it! The playback is done automatically. The only thing you need to do is to transfer the files from your source to the key. Everything else is automatic and offers an unstoppable look to all your little visual whims.
Everything is included in the kit: mounting plate, screws, remote control, power supply, manual and 8GB USB key.
The price is obviously higher than the Pintopper but still reasonable compared to the official toppers. You will have to pay 549€ for the complete kit and always about 20€ for the shipping.
So what is our verdict? Is it a game over for the official toppers ?
CBC Pinball hits hard with these two accessories. First of all because the price is right. You have the choice between two very efficient models to sublimate your flip'. But above all, they have just proposed an infinitely reusable topper for your entire pinball collection because each time you enter or leave your gameroom, they will adapt to any of your pinball machines.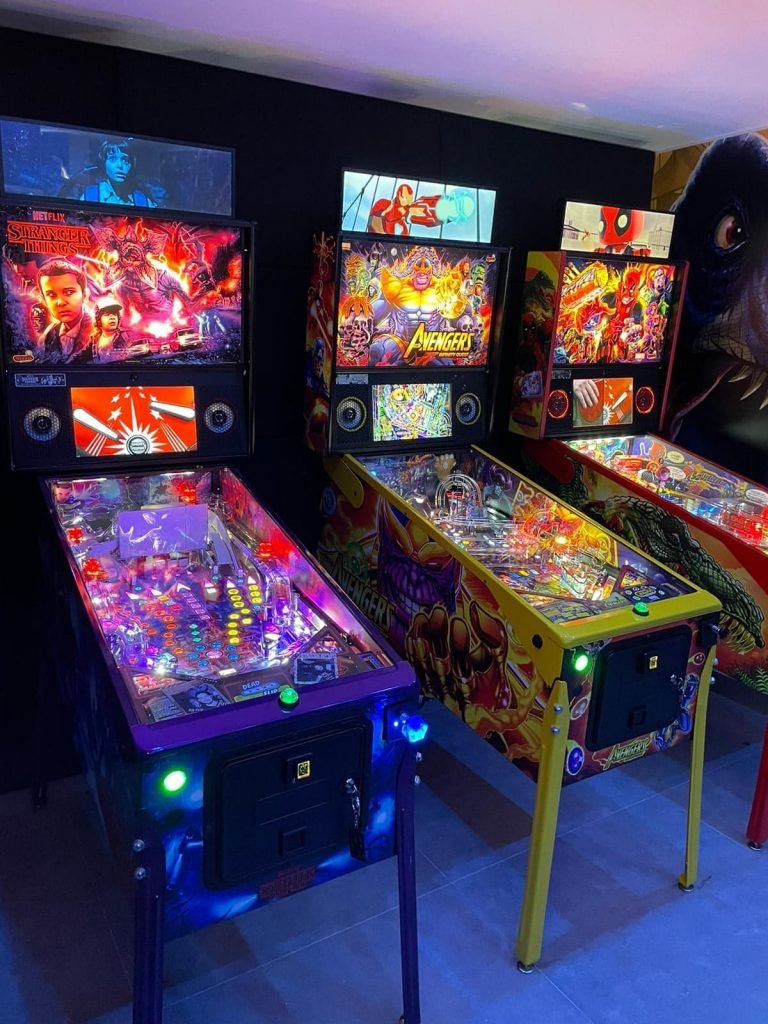 However, some of the official toppers are very well done, in 3D and sometimes with excellent animations as for the Black Knight which is a real success! So to be honest, our heart is in the balance and the answer is not totally clear cut. We much prefer the CBC pinball solution to a lot of neglected toppers. But in the case of a Black Knight, the official topper is the law.
Anyway, these toppers are excellent, a great French initiative, so for us, it's a big yes! So if you want to get one, just contact César Debus or Pinball Pleasure the only two distributors. You know what you have to do for Christmas…