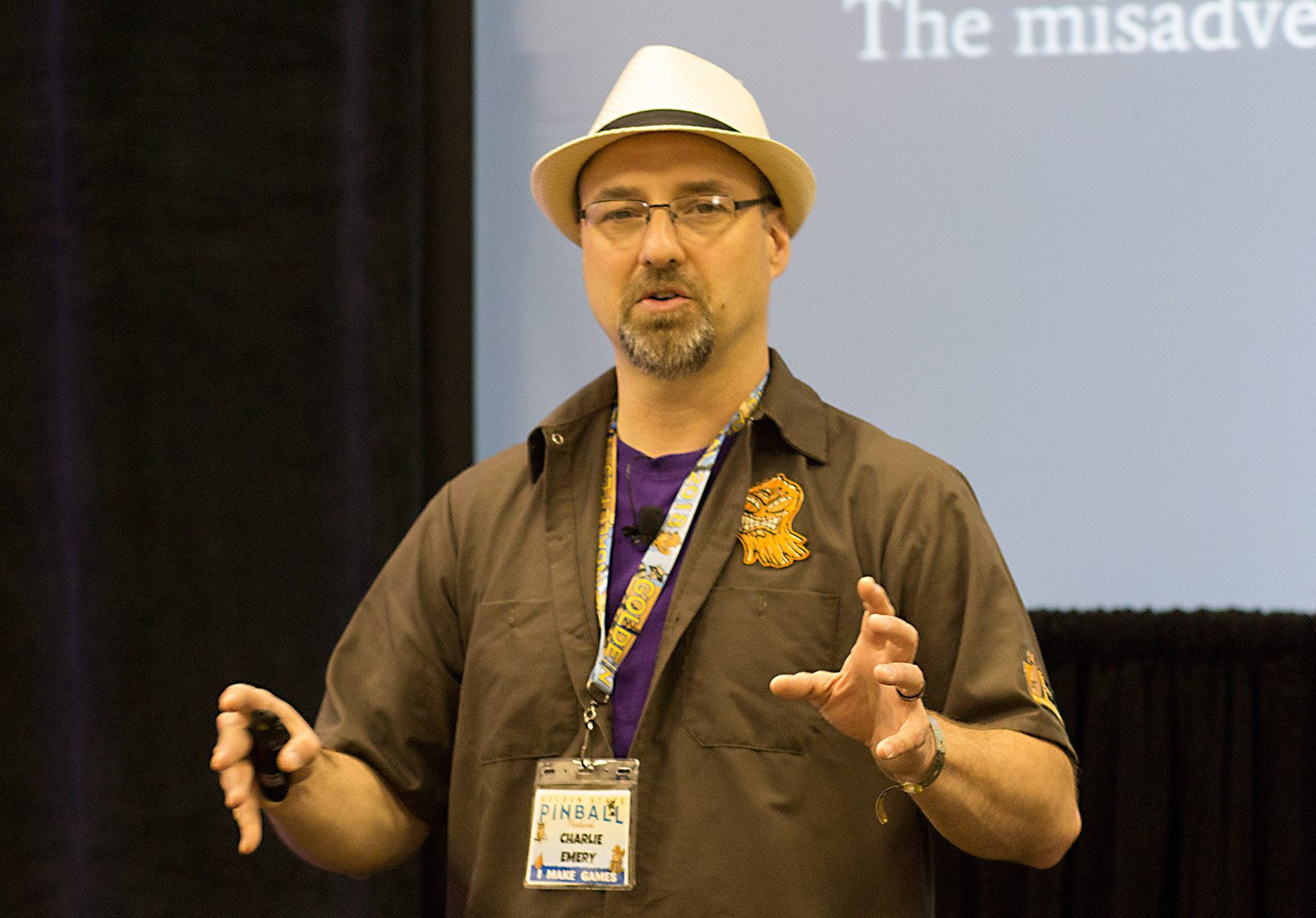 Here's a family who've made their passion their profession, and they do it well. Spooky Pinball is a pinball manufacturer to watch, as it consolidates its credibility a little more with each of its announcements. Sales volumes are increasing, as are production capacities. Today, Spooky Pinball can be considered the third largest manufacturer after Stern Pinball and Jersey Jack Pinball.
Pinball fans first and foremost
Charlie Emery, the father of the family, is a true pinhead. The community owes him the first American pinball podcast, launched in April 2010.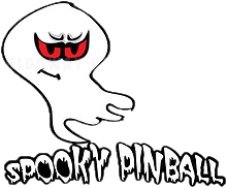 That same year, Charlie created his first prototype, which he presented at the Midwest Gaming Classic trade show. The Godzilla-themed machine was based on the frame of an old Firepower II, produced in 1983 by Williams.
Spooky's trademark is already starting to show: Charlie has worked in printing for a long time. The illustrations and the quality with which they are applied to the playfield and box raise the overall standard. Even today, we're sometimes surprised by the lack of attention paid to some of the visuals on recent pinball machines, where you can actually see the pixels… In short, this taste for meticulous workmanship hits the mark.
The transformation into pinball professionals
This initial success allowed Daddy Emery to forge partnerships and make acquaintances with professionals and semi-professionals who would help him in the future.
His meeting with Ben Heck (Benjamin Heckendorn) was decisive. A jack-of-all-trades in video games, he was keen to develop his own electronic pinball system. Spooky lacked the necessary skills, so the alliance was a no-brainer. Experienced designer Dennis Nordmann will even lend a hand in designing PinHeck, the software under which the new manufacturer's first pinball machines will run.
Recognized quality
As mentioned above, Spooky stands out for the quality of its artworks. More generally, Spooky's boards are renowned for being both robust and generous.
In terms of generosity and creativity, Rick and Morty has been much appreciated by the community, and the Halloween playfield surprises with its triple upper playfield (3 floors above the board, 2 of which are playable).
A Wisconsin family
Charlie Emery has surrounded himself with his close family to build up his business: his wife Kate, and their two children Corwin and Morgan. Today, Kate is CFO (Chief Financial Officer).
Everyone works from the small town of Benton, Wisconsin, about a 3-hour drive west of Chicago and Milwaukee. Yet another point that sets them apart from the other players, most of whom are based in Chicago itself.
Change of scale with Halloween and Ultraman
In 2021, Spooky Pinball announced the release of two pinball machines: Halloween and Ultraman. The two playfields are strictly identical, only the toys and artworks differing.
The manufacturer has announced 1,750 units for all versions. That's 3 times the production of their 2017 Alice Cooper pinball machine. This surge in production places them among the world's biggest manufacturers. They're still a long way behind Stern, of course, but they're becoming a major player.
What's more, all 1,750 pinball machines were pre-ordered after just a few days on the market. So, if the Emery family can maintain their production lines, their future looks bright.
At the end of 2022, the manufacturer launches Scooby Doo, based on the well-known animated series. The pace of releases accelerates.
In an interview with the Herald Telegraph on January 18, 2023, Spooky claimed to have produced 2,000 pinball machines by 2022, and to be in the process of doubling the surface area of its workshop, still in Benton.
Pinball machines produced by Spooky Pinball
America's Horror Most Wanted – 2014 – 150 unités
Rob Zombie's Spookshow International – 2016 – 300 unités
Domino's Spectacular Pinball Adventure – 2016 – 136 unités
The Jetsons – 2017 – 100 unités
Total Nuclear Annihilation – 2017 – 550 unités
Alice Cooper's Nightmare Castle – 2017 – 500 unités
Rick and Morty (Blood Suckers Edition et Standard) – 2020
Halloween (3 éditions) – 2021 – 1 250 unités
Ultraman (3 éditions) – 2021 – 500 unités
Scooby Doo (3 éditions) – 2022 – 1 969 unités (en référence à l'année de sortie des premiers dessins animés)
Spooky Pinball latest news