Pinball Mag. | Ze Pinball Podcast
Pinball Mag. | Ze Pinball Podcast est votre podcast sur la Pinball Culture ! Vous saurez tout sur l'univers du flipper ! Rejoignez la communauté Pinhead française !
Ze Pinball Podcast Episode 3 – Saison 2
Dans la vie, nombre d'évènements sociaux ou politiques ont pu déchirer des familles entières dans un drame absolu. Il y a eu l'affaire Dreyfus, le club Dorothée, les chocolatines contre le pain au chocolat, et il y a… les playfield protector ! Venez chers pinheads, approchez et écoutez la famille Pinball Mag. s'entretuer pour des futilités et ainsi perpétuer la tradition française du culte de la mauvaise foi !
Les survivants parlerons également de l'Alien LV de Pinball Brothers, des leaks du flipper Queen de Pinball Brothers et le Wonka de JJP.
A dire vrai, une bien triste histoire qui laissera des stigmates à jamais !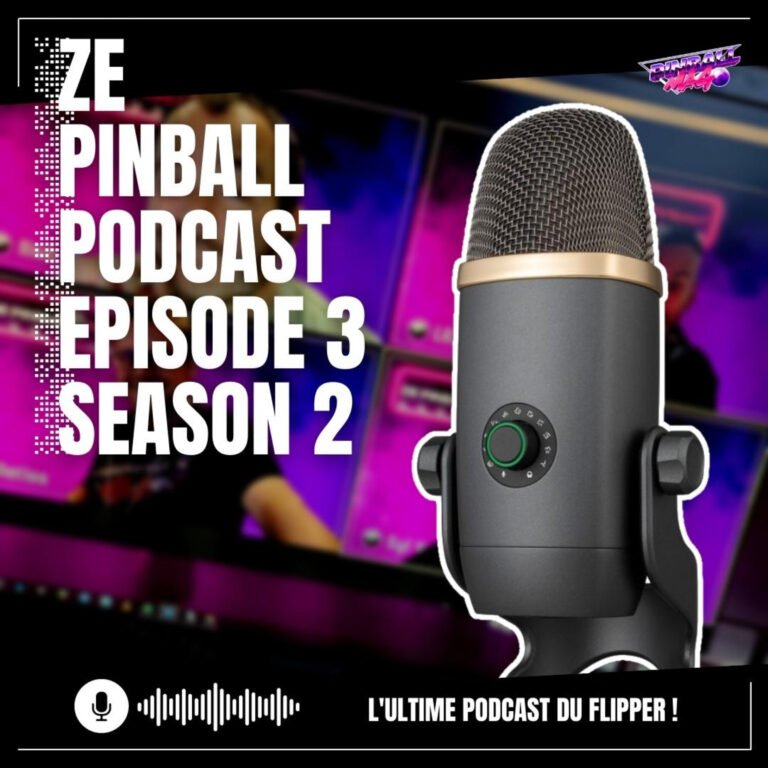 In life, many social or political events have torn entire families apart in absolute drama.
There was the Dreyfus affair, the Dorothée club, the chocolatines versus the pain au chocolat, and there are… the playfield protector !
Survivors will also talk about Pinball Brothers' Alien LV, Pinball Brothers' Pinball Queen leaks and JJP's Wonka.
To tell you the truth, it's a very sad story that will leave scars forever !