During a live session on Zen Studios pinball video games, listeners told us they were playing not on a virtual pinball, but on a computer optimized for virtual tables. At a time when wood and components are expensive, we were intrigued.
Here's how to play pinball for less!
The price of a Vpin : cheaper than a pinball machine, but still expensive
We have already explained that a virtual pinball is a relevant complement to pinball. If the sensations are not those of a 100% physical machine, the fact of having access to hundreds of different tables, most of them free and regularly updated, makes the object interesting for anyone who wants to discover the hits of the last 40 years.
Moreover, a Vpin is significantly cheaper than a pinball machine. At Pinball Mag. we are planning to build our own virtual pinball machine in widebody format, and Aetios' quote still brings us between 4,000 and 5,000 dollars.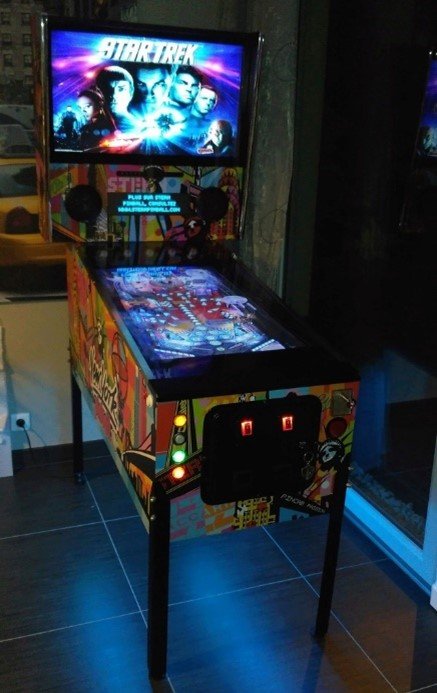 For this price, the box is made of plywood and "ready to assemble" and costs at least 1 000$. If you are good enough at carpentry, you can invest your time rather than your money and bring the bill down. Moreover, all arbitrages are possible to control the cost:
Swap plywood for less expensive MDF (MDF stands for Medium Density Fireboard, and is also called Medium for short)
Do without some of the elements found on classic pinball machines, such as the coin door, the lock bar, the Dot Matrix screen and even the legs
Simply reduce the size of the object and therefore save on the price of the screens
Nevertheless, a pinball-like object will remain expensive. So how can you improve your gaming experience without breaking the bank?
Start thinking from a PC instead of a pinball machine
To change the price orders, you have to think outside the box. Rather than asking what to remove on a pinball machine, we can ask what to improve on a PC for a better gaming experience.
Play with a controller!
For a PC gamer, especially one who is used to first-person shooter game, nothing is more effective than the keyboard/mouse combo. This is not at all the case for a virtual pinball game. Having played in both configurations for a long time, there is no doubt: the controller brings a real comfort, and improves reflexes.
An Xbox controller costs between 50 and 70$, the investment is worth it, don't hesitate!
A portrait screen
Playing a pinball simulation on a monitor generates a feeling of frustration due to the black bands on the sides. Even if video game publishers fill this void with a background, the feeling of lost space remains.
So you have to flip your monitor a quarter turn! Obvious, right? Perhaps, but not necessarily practical, because it is rare that our computer is dedicated only to pinball games. So we need a swivel mount. Whether it's wall-mounted or on a stand, you can find one for about 50$, and your gaming pleasure will be much better.
In the example above kindly provided by Watssapen, you will notice the addition of a color DMD screen with a nice little customization.
Other people integrate the monitor in a coffee table, but then we leave the idea of low cost, because the object becomes single use.
The alternative: the Switch…
It is also possible to leave the PC option aside and turn to consoles. The downside is that you will no longer have access to the creations of the VPX community, whether they are digital versions of legendary pinball machines or original concepts such as the Harry Potter table for example.
Nevertheless, Zen Studios offers dozens of tables, from reproductions of Williams tables to Star Wars licensed games, original creations etc…
The Tiny Flippy from Artcab, simple, cheap, efficient
To improve the comfort of playing with a switch, the Artcab.fr website offers a concentrate of tricks that will allow you to play pinball almost anywhere (e.g. in the toilet, like Lazarus) for a little less than 100€.
For this price, the kit offers:
a 3D printed case with stickers of your choice,
a high quality USB adapter with low response time (Brook Zero Pi),
and SANWA buttons (reference of the Japanese arcade).
The Tiny Flippy device exists in a version compatible with the standard switch but also with the OLED version.
The Flip Grip device to move the Switch screen vertically
Even more attractive in terms of price, but more streamlined: here is the Flip Grip tool from FanGamer! This $15 accessory turns the Switch's screen into portrait mode while keeping the Joycons on each side.
… or the PS VITA console, for the retrogaming fans!
If you are the kind of person who likes to keep your old consoles like us, you can rejoice because Zen Studios had published a PS Vita version of its Pinball FX2. Of course, the choice of tables will be smaller than on Pinball FX3 but you will be able to find some hits still present in the last versions of the game as well as a large part of the tables under Star Wars or Marvel license.
Just like on Switch, it will be possible to play in portrait mode by rotating the console at 90°.
The virtual reality headset
There are tables optimized for the VR context. You will find for example Pinball FX 2 VR and Star Wars Pinball VR. Both will give you access to original tables, which have nothing to envy to faithful reproductions of pinballs.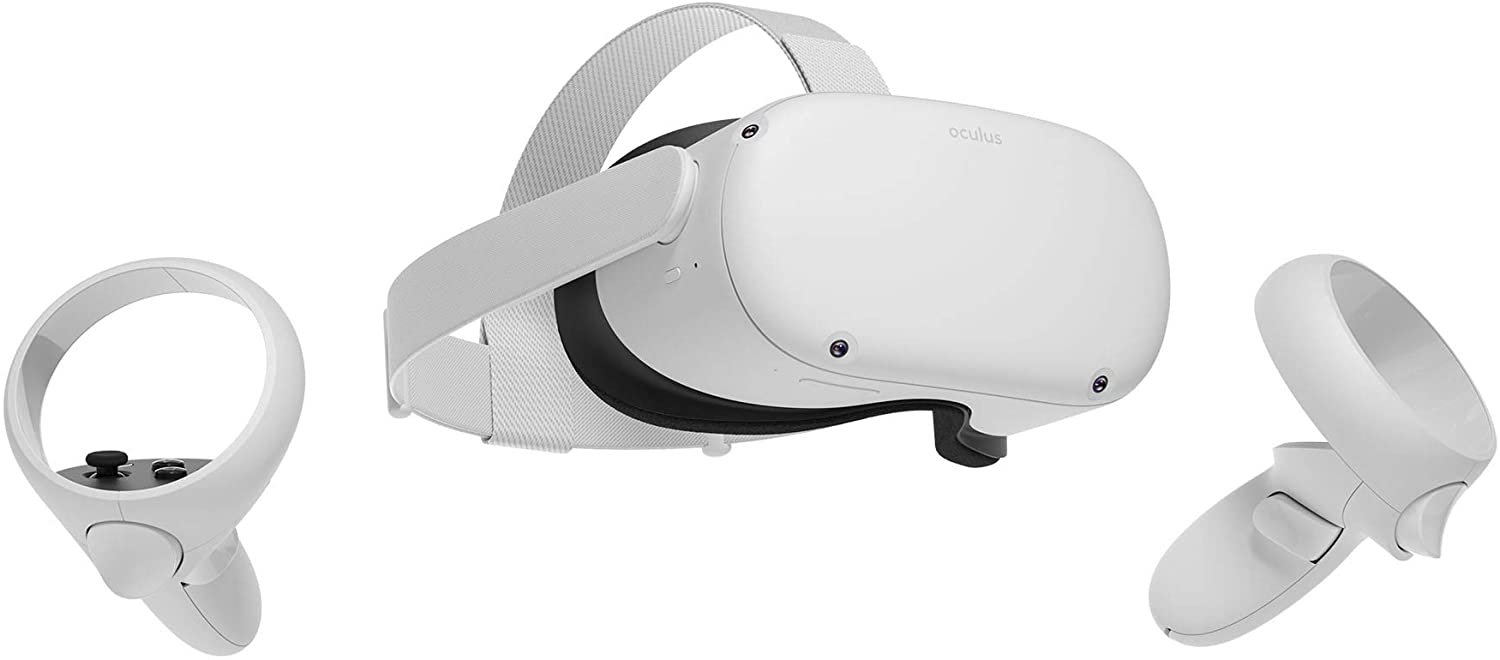 One of the best value for money is the Meta Quest 2 headset (formerly named Oculus Quest 2), whose entry-level model is 400$ new. It is very easy to find a second hand one for less. Its main advantage is that it embeds its own components, no need to have a gamer's computer.
The experience is really immersive. If you are already equipped, don't miss these games. And if you're not, remember that at this price you wouldn't even get a PC that can run recent games, let alone a pinball machine.
Pinball at any price
There are probably other ways to play pinball at home for less. If you have any, contact us! In the meantime, we hope we've given you some ideas.
This article was written in collaboration with Aetios.