Are you ready? You want to take the plunge? You want to have fun with your first pinball machine? Pinball Mag. will help you in your choice, and make this step a good memory.
Requirements to check before inviting a pinball machine at home
Do you have room for a pinball machine?
Without a doubt, it is a beautiful machine, but it has some notable drawbacks. First of all, it is bulky:
Just under two meters high
1.40 meters deep with an extra meter in front for the player to be comfortable
72cm wide at the front, the widest part. No need for more space on the sides, as the box at the level of the buttons is narrower than the vertical part.
And a detail that has caused a lot of frustration for unwary pinheads: do your doors and hallways fit your pinball machine to its final location?
Is the room soundproofed ?
Second drawback: a pinball machine is noisy. Very loud. And even if you can turn the volume down or even off, the noise comes mainly from the mechanical part. The bumpers, slingshots, and beaters generate a level of noise that is not compatible with other activities in the same room, such as watching TV, sleeping, or playing Scrabble.
Is the whole family okay with having a pinball machine?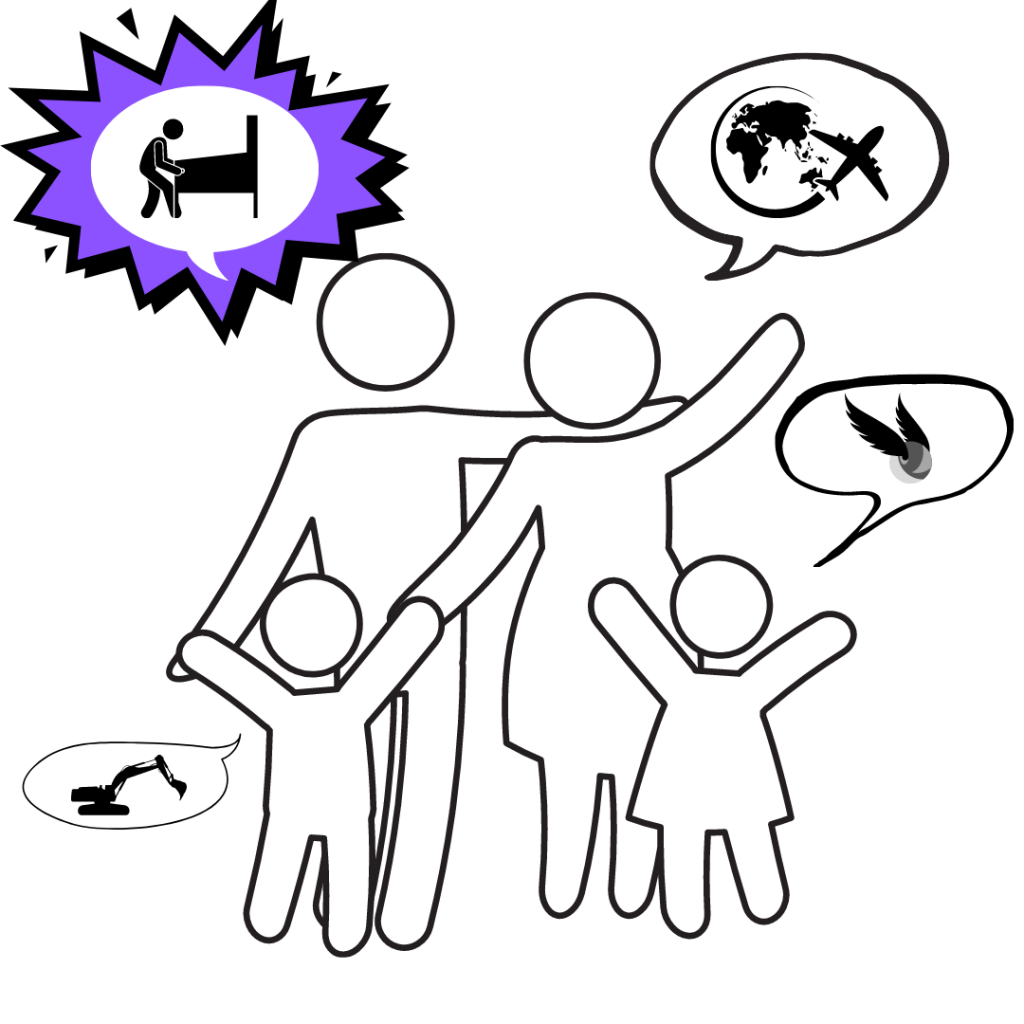 The sum of these constraints leads to the fateful question: is everyone in your household on board with a pinball machine? Unless you have a lot of room and a gameroom dedicated to your hobby, it may be difficult to coexist with those who don't. Get everyone on board before you take the plunge!
The criteria for choosing a pinball and their weighting
Is the whole family up for it? Have you found the perfect spot for the beast? Let's go to the next step. We'll list the criteria you should consider, and those that aren't so important.
Among these parameters, the importance to be given to each of them is up to you, as is the order in which you apply them. Certainly, we don't all value them in the same way.
New, recent or 90's pinball?
The killer question, and one that will always divide the community: are today's pinball machines as good as those from the 1990s? Welcome to the world of bad faith, each trying to convince the other. But there is no one to convince, everyone has their own taste. Nevertheless here are some criteria that we hope to be objective.
If nostalgia is a driving force in your choice, if your eyes mist up when you evoke your games in bars or arcades, then you will probably be sensitive to the charm of the machines of the 80s or 90s. This was the golden age of pinball, not only in terms of the quality and originality of the machines, but also in the number of players they attracted.
However, you'll have to get your hands dirty because time has taken its toll, even on a refurbished machine. These machines break down more often than newer machines, especially since they are used in public places much more than in the home.
If you're not a handyman and can't or don't want to spend time on it, you may be frustrated. A game that is thirty years old or more is a collector's item that needs to be maintained, there is no way out. Of course, you can call on a professional, but make sure that he or she is responsive, close to you and that your finances are in order before committing yourself.
If you choose a recent machine, whether it is new or used, you will limit these inconveniences, without avoiding them completely. There are a lot of parts and cables in a pinball machine, and manufacturers assemble everything by hand. Despite the quality controls at the end of the line, there are often a few small adjustments to be made, even on a product that comes out of the box. But all in all, your new or almost new toy will work without any blocking problem most of the time.
Besides, a new machine brings some new features:
Gone are the DMDs (those screens with big orange dots), here comes the era of LCD screens, which can host excerpts from concerts, movies or animations.
Connected modules appear on the most recent machines, to record scores, add challenges or participate in online competitions, or simply update the code.
For some enthusiasts, these features make the difference, for others it is a heresy. It's up to you !
To dig deeper into the subject, we have put aside an article on the different generations of pinball machines.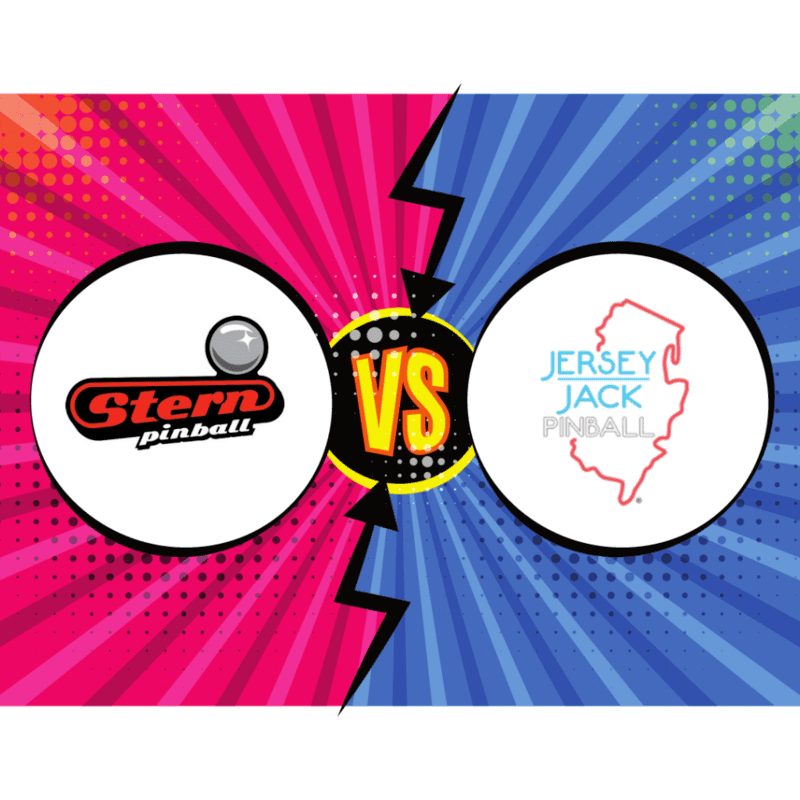 The brands
Several manufacturers are in business at the time of writing. Stern Pinball is by far the biggest player today, Jersey Jack Pinball the second largest.
The best known defunct brands are Bally, Williams and Gottlieb. They have been around for ages and finally disappeared at the turn of the century. The machines you will see most often are from the 1990's, and were marketed by the Bally/Williams consortium.
The theme
Music band, movies, comics, cartoons, original creation… There is something for everyone!
However, recent creations tend to be based on cultural licenses known to all. If you want real originality, machines from the 80s or 90s will probably please you more. After that, most of the so called "original" themes are just rehashes of universes we all know the codes of, like heroic fantasy, vikings etc…
The artwork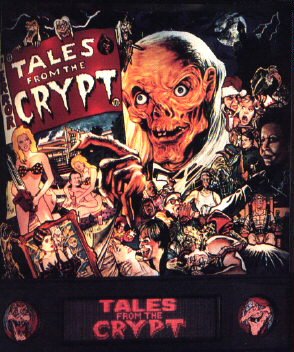 Even if the theme often conditions the appreciation we have of the general visual, some artists reappropriate the license so much that pinball becomes a support for their personal vision. We think very strongly of the Godzilla artwork by Zombie Yeti. Starting from the 60's nippy movies that were imposed on him, he applied his colorful palette and completely revisited the original work.
On the other hand, some of the themes, although promising, can be quite messed up, like the backglasses of Tales From the Crypt or Bram Stoker's Dracula.
But not everyone gives the same importance to the visual quality, for some the game counts more than the visual. This makes for an excellent transition.
The playfield
The quality of a board is defined both by the quality of the trajectories of the ball and by the toys it hosts of course.
On the trajectories side, let's make a simple evaluation:
Do they give you pleasure? Successful ramps or loops should trigger a small dose of endorphins, the feeling of having accomplished something great.
Do they surprise you? Many pinball machines stand out for their unexpected trajectories, which leave a lasting impression and make you want to play again.
The toys that are remembered are those that contribute to a unique experience. We are not talking about static toys, but about elements that influence the gameplay and make it unique. The Demogorgon from the Netflix flipper Stranger Things is the perfect example of a toy around which the game mechanics have been designed. The same goes for the boxer from Champions Pub, examples abound.
Depending on the players, the toys make the difference or are a marketing argument that hides a flow lacking originality. Again, it's a matter of taste.
The depth of the code
The computer code of a pinball machine executes the rules of the game, controls the interactive elements of the playfield and launches the animations on the screen. When we talk about code depth, we focus on its rules. In the 1980s, the first "mission" pinball machines appeared, i.e., a series of challenges to be completed in a certain order to advance a scenario.
With time and especially with the change of use, the gameplay has tended to become richer, some would say more complicated. Indeed, in bars and arcades, the number of games played is limited by the player's wallet. At home, once the initial thousands of euros have been spent, there is nothing to stop you from playing for hours on end. If the game mechanics are too simple, lassitude arrives more quickly in a domestic context than in a public one.
Beware, the tendency to make the rules more complex is real, but there are many exceptions. Some machines from the 90's offer much more depth than others from the last ten years. Before choosing your toy, you should decide whether you prefer simplicity or richness. Do you want to play an occasional game or do you plan to spend entire afternoons in front of your pinball machine?
Simplicity or depth?
Where to find your pinball machine?
We don't say it enough, but you may have identified the pinball machine of your dreams and not find it for sale. For new pinball machines, there is no need to worry: they can be bought in a box from an official distributor. I insist on the official nature of the product, which will normally prevent you from having to deal with scams or unscrupulous sellers who will let you get by with your expensive box.
For second-hand pinball machines, either scour the forums and the Goodwill ads, or make do with the available stock of a professional. Honestly, especially if you're not good at DIY, sometimes it's better to buy your second choice from someone you trust than your first choice from a complete stranger.
How risk-averse are you and how well can you handle a problem? That is the question.
Criteria for choice that aren't as important as you might think
We've covered the points we think are important, now here are the ones we think are not.
The resale price
It's simple: the market is on the rise, very much so, and all machines, regardless of their age, brand or theme are concerned. There is more demand than supply, it's as simple as that. If you buy today and are a little careful with your toy, you will lose little or no money on resale.
The market may turn around, of course, but this will affect all the machines, so it will not be a criterion for choice. This opinion is only valid for pinball machines for domestic use, as the machines will inevitably be damaged more quickly during operation.
Programmed obsolescence and spare parts
For a long time, Stern Pinball machines were considered less robust than those of the pre-Bally/Williams generation. Stern has been making the bulk of the machines for over 20 years now, and the first generations of machines are still in use. So even if in detail, we can find fault with the choice of some materials, we can't talk about programmed obsolescence for pinball machines.
These machines are made to last for decades, provided they are well maintained. And they last! Don't forget that they are designed to be played in bars or arcades, to be turned on for 8 hours and to be played hundreds of times a day.
Moreover, the basic components of a pinball are relatively simple, and can be found in spare parts on several specialized sites, even for 40 year old models. The toys, unique to each pinball machine, are the most difficult part to replace, but they rarely fail. We are talking about switches, coils, optos or bulbs most of the time, so many parts that differ little within the same brand.
Seriously, to find yourself stuck with an unrepairable pinball machine, you will have to multiply the random choices (obscure, old, and since disappeared brand).
Budget, fun and DIY
If you force me to summarize the choice criteria in 3 words, here they are: budget, pleasure and DIY
How much money are you willing to spend? We did a specific article on the price of a pinball machine.
How much fun do you have playing the pinball machine you're aiming for?
What is your ability to repair it if needed?
I'll add a 4th one that won't concern your first purchase: the "collector" value. Personally, I don't care, but others will go for machines that are either rare because of the number of copies in circulation, or because of their historical or innovative character.