In 2021, Gary Stern stepped down as President of Stern Pinball to Seth Davis. We tend to forget about it because the founder remains mobilized to promote his company.
Seth left the Walt Disney Company to join the pinball company. He explains his choice and his vision of the pinball market.
Hello Seth, thank you for giving us this interview.
You're welcome, I'm happy to do it.
You are the new president of Stern Pinball, you succeed Gary Stern himself, it's quite a challenge isn't it ?
I've enjoyed getting to learn from Gary. Succeeding a legend like him is about learning everything you can while carving your own path.
What were your motivations for joining Stern Pinball in late 2021 ?
I've been a gamer all my life. I spent ten years in games at Disney and enjoyed using business to support making great products. I was looking for something that would allow me the fun of making games along with entrepreneurial growth potential. Stern Pinball has all of that.
What are the strengths of Stern Pinball ? And its weaknesses ?
Stern Pinball makes the best pinball games. The biggest weaknesses are the physical nature of our production in the current supply chain environment and the cost of the products. We're constantly looking for ways to create product more efficiently so more people can enjoy Pinball.
In your opinion, what are the challenges facing the company in the years to come ? The current period has, a priori, reduced the production rate of the machines. Do you think that this situation will continue or do you think that you will soon return to a rhythm of 3 annual releases?
Physical production is actually up. It would be up even higher without the supply chain issues. It's actually demand being way up that drives the backlogs folks are seeing.
That was a big reason why we skipped a cornerstone release this year. We plan to return to our normal release schedule of 3/yr going forward while we increase production even more. Demand remains incredibly strong.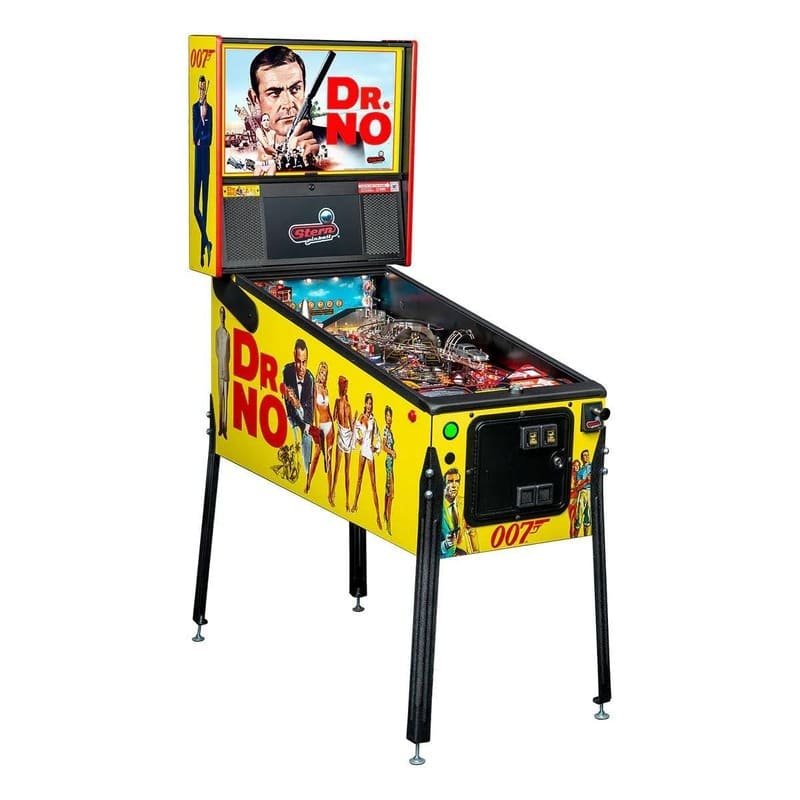 Europe is a big growth market opportunity for us, both in commercial and consumer sales. We currently sell around 1 units in Europe for every 2-3 in the US. We'd like to see that closer to 1:1.
Stern shines by the quality of the chosen licenses, do you plan nevertheless releases without general public license, with unique themes, or is it too risky in the current context ?
We spend a lot of time discussing what titles to release. The world's biggest licenses have huge advantages in customer demand and awareness.
That said, they do come with some limitations associated with licensor requirements. We do consider the pros and cons of this issue of original vs licensed Intellectual Property. Since we don't announce future titles, you'll just have to wait and see.
Does your experience at Disney make it easier for you to negotiate good licenses for Stern's account ?
I'm fortunate to have spent a lot of time around large brands and licensing deals. It would be challenging to be in this role without that experience. I use it all the time both in pursuing and executing on our games.
Among the projects that Stern has started since your arrival, there is the Stern Insider Connected. This is a very concrete link with the video game world. How has this new feature been received in the US ?
We're thrilled with the response to Insider Connected. Our adoption rate for new users has been strong worldwide. US is a particularly strong market for us, but we've seen similar performance in some markets in Europe. We continue to make updates and the service will keep getting better.
Do you have pinball machines at home ? If so, which ones ?
One of the benefits of moving from Los Angeles to the Chicago suburbs is that I finally have a basement for Pinball machines. Given our backlog, I haven't wanted to take too many machines off the production line. I have a Rush in my office and a Godzilla being delivered at home shortly.
In the history of Stern Pinball, what is your favorite pinball machine ?
I think the new machines we're making are the best ever. It's not often you are able to say that. Godzilla is a special machine that I really enjoy. If I had to pull a more classic theme and game that I enjoy, it would be Lord of the Rings.
What message do you have for the French Pinheads?
I'd thank them for their support of our games. I encourage you to introduce your friends and family to the fun that is Pinball. The community is a big part of what makes pinball fun. We encourage you to get involved with the community by joining Insider Connected.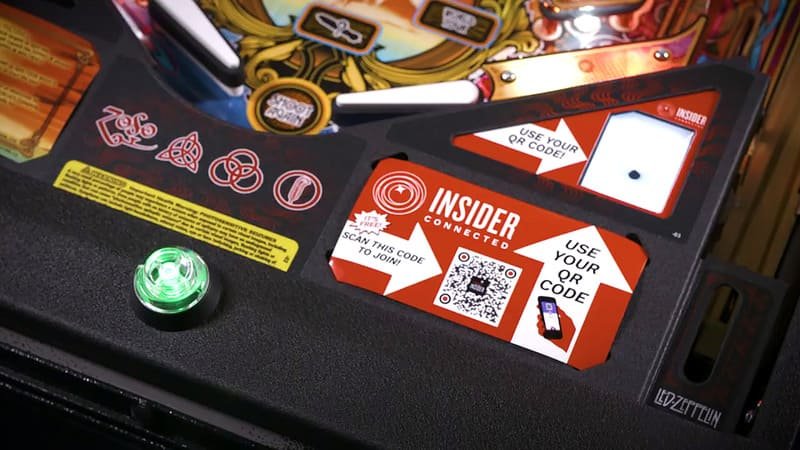 Thank you very much Seth for giving us this exclusive interview. I hope we'll have the opportunity to talk again !
Thank you. I hope to meet as many of you as possible the next time I'm in France.