The pinball machine in video games, in the collective memory, is the Pinball 3D Space Cadet that was found by default on Windows NT 4.0 to Windows XP operating systems. A bad pinball game in the absolute, but perhaps the one that will have played the most people in the world. When Bill Gates supports you, you can produce whatever you want, you'll have an audience that's unattainable for the best independent game.
Fortunately, since then, we've done better! And Zen Studio is not for nothing. Since 2007 (an eternity for a development studio!), this team based in Budapest, Hungary, has acquired a great expertise in transferring pinball legends into video games, on cell phones in particular. Moreover, they have worked on some very nice licenses such as Fallout, Skyrim, DOOM…
Akos Gyorkei, Marketing Manager at Zen Studios, gave us some time to talk about his job, the company, and his personal history with pinballs.
Hello Akos, first of all, what is your role in Zen Studios ?
Hi everyone, can't believe I'm in the Pinball Mag. ! I'm Akos Gyorkei I work as Marketing Manager for Zen Studios. Started at the company as a QA Tester almost 6 years ago, I tested Aliens, DOOM and Marvel's Women of Power – so sorry if any bugs are left in those. 😉
When did you start playing « real » pinball ?
My dad was pretty into it so he showed me my first machine. It was a Revenge from Mars stationed in the hotel we visited every year near Lake Balaton in Hungary. The martian bar mission is engrained in my brain ever since.
These days, do you still play ? With real pinballs ?
I do ! Pinball designers and the QA team regularly go out to the bars of Budapest to hunt for new machines. There are a few spots we frequent, but my favorite is probably a little tiny bar close to my home that has a Congo. Rare find ! I also play if I travel and see a machine. At least 1 round.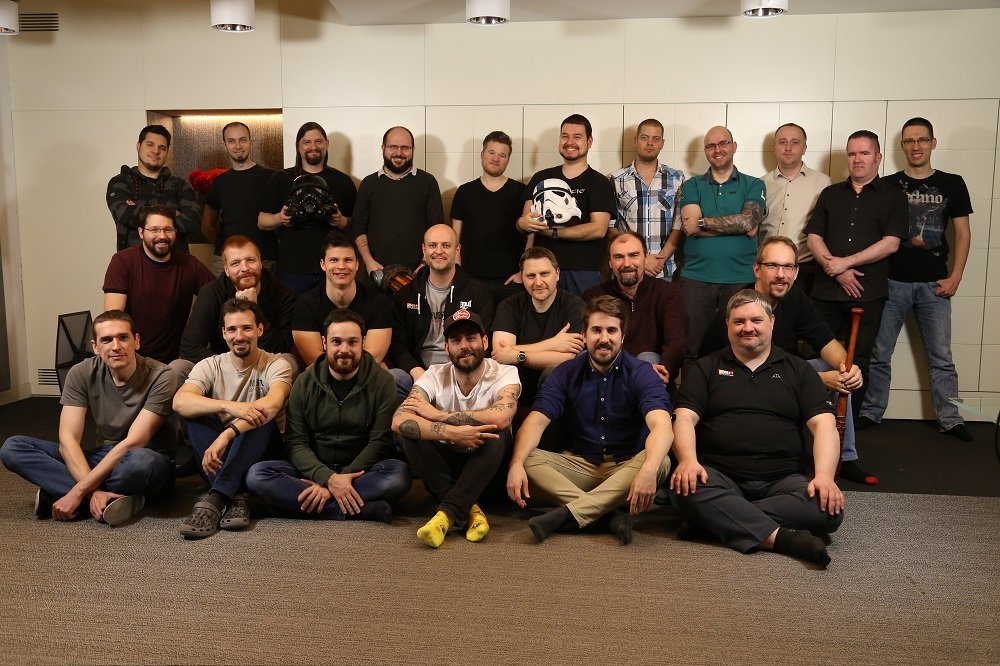 Why Zen studios chose to work on virtual pinball ?
I was not at the company then, but it seemed like an obvious choice as I'm told. Our CEO is a huge pinball fan (has multiple machines in his colletion, some of them even on free-play in the office) so when they were looking for a project of their own it was the first thing they turned to. Before that, Zen did game development for hire. The Xbox Live Arcade was a great place for the game and it blew up. The rest is history as they say.
Which part of zen activity pinball games represent ?
I think it is still our main activity, even now as we are making new kind of RPG-s like Operencia, or Dread Nautical. We have a dedicated team who work on these games so we can innovate and still be THE guys when you think about digital pinball or even pinball in general. It is very important to us.
How do you choose the pinballs you work on ?
It is a very careful process. We have a few pretty cool licenses to work with, so those are obvious choices. We take into account player requests as well – for example, Aliens came up a lot in the request in the past so we seeked out FOX if we could give their IP the pinball treatment. With Williams, we are looking for the most remembered, legendary machines first and work our way through the library.
How much time do you need to create a news pinball table ?
For a Zen Original (like Marvel, or Family Guy) the process can take 9 months. Starting for the concept phase to release. Graphics, design, testing, publishing, marketing, sound design, coding – it take a lot of people to create these and the time to give them the care they deserve.
Williams is a bit faster, as we do not have to create the rules and game design from scratch, around 6 month-ish.
Which table was the most difficult to create ? Why ?
There are a few I could say, all based on different challenges.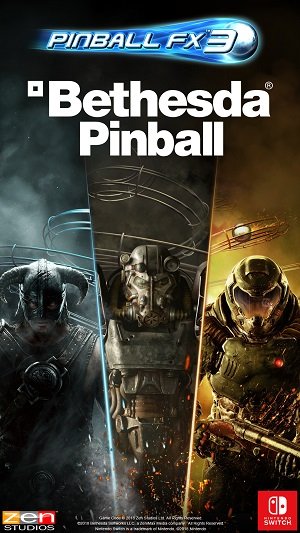 Williams Pinball Volume 6 – we had to delay the release of these games as the alphanumeric display has proven much more challenging to emulate as we first anticipated. That was hard work from our coders.
Skyrim was a big challenge too ! Peter 'Deep' Grafl, our legendary pinball maker, created a whole quest & inventory sytem – just like in the game. It was very difficult marrying the RPG gameplay with pinball but I think we did well in the end !
Starfighter Assault – this table was a huge endeavour. (1500 + bugs, while a normal table has around 400-500). There are a lot of missions, a plethora of 3D objects so a lot can go wrong. It was worth it, I think that's one of our best tables.
How do you collect information on old pinball machines?
This was very adventorous sometimes. We have a room in the office that used to be a meeting room, not it is a mechanics shop. We have a few machines their taken apart at all times now. Few tables we have borrowed from the wonderful Budapest Pinball Museum (if you are ever in Budapest, that's a must), some we had to scour the internet and plead private collectors to have them 😀 We had a mechanic from the museum take them apart piece by piece and we photographed every piece to digitize them.
One time, the mechanic had her baby and we had to stop production. A few weeks later she was back and the little one was hanging out in a stroller while she was taking apart one of the tables. It was very cute.
Do you prefer the new pinball machines or the old ones?
Phew, that is a hard question. What I like about the older tables that they are design classics. Fish Tales, Medieval Madness have insanely satisfying ramp shots and mechanics. That said, I really think there has been a great innovation in pinball by Jersey Jack for example. Dialed In has so much cool new ideas I could talk about those all day. This might be blasphemy, but I might enjoy the new ones sliiiightly better. What can I do, I'm like a fish I see flashing lights I'm amused. 😀
According to you, what makes a good pinball video game ?
Physics, physics, physics ! People love pinball because of the gravity and the 'real' feel. It is really hard to capture this in video game format, but one has to take every measure to try. I think our new Williams physics simulation does a great job of that.
Other than that, you have to find a delicate balance between flashy video game stuff – since you need to provide something extra, and not annoying your player with the explosions, characters flying around etc.
Are these criteria different from those for a real pinball machine ?
Somewhat yes, the physics are pretty much given and there are no extra digital stuff. So you need to excel in the ramp design, and making the toys feel impactful.
Are there any pinballs you would love to work on?
I'd love to work with more cartoon tables. I think the colors, style and humor translate really well. Futurama, Adventure Time, Rick & Morty would be the obvious choices.
What do you think the pinball machines of the future will look like?
I think missions etc will get more digital – like they already do with the big LCD displays. The lighting will be more and more dynamic and maybe new mechanics will come in play ? Like levitating the balls, or having a companion app or something like this. I hope it stays so physical like it is today though !
Do you plan to release a pincab compatible with your games?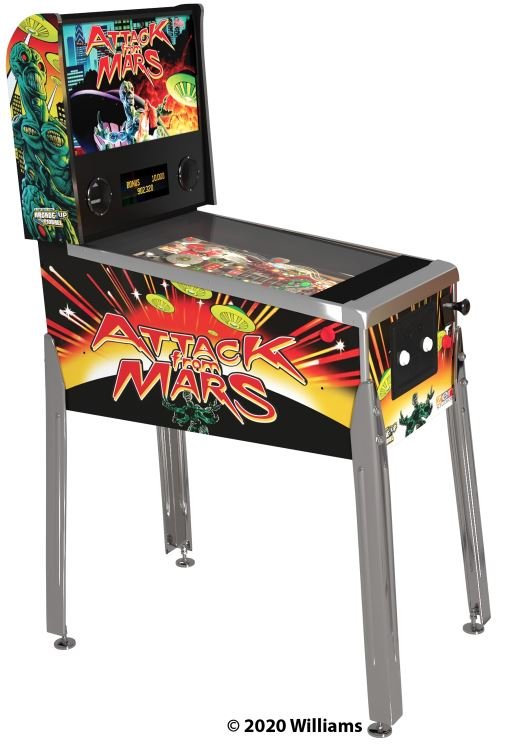 We kind of doing that actually ! We partnered up with Arcade1up, creators of home entertainment systems. We have 3 machines – one with Marvel, a Star Wars one and a Williams cabinet. I think pre-orders are still open so the readers can check them out. They are smaller than a regular machine and cheaper too, so ideal for a living room or gaming space at home.
What are your upcoming projects (pinball or not) ?
We are gearing for a strong 2021 pinball-wise. While I can't talk about new projects that much – I can say that there will be much more pinball next year and even in suprising ways. One project we announced is a new table based on The Mandalorian. It will be a great table, a Peter 'Deep' Grafl original !
Seen from Budapest, what image do you have of the pinball market in France?
I think France is one of the strongest pinball countries. Looking at our data it is always in the top 5 at least. Seeing the community around it is also amazing. Yourself, RB Flip and the Lup's Club are just a few I could praise for their hard work to keep the hobby alive.
Anything you want to add ?
Join us on social media @PinballFX ! Also, we have a great Pinball FX Discord where we talk pinball and throw tournaments so it's a lot of fun. Thanks Pinball Mag. !